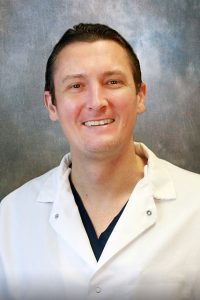 Dr. Michael Belling grew up in the neighborhood of 40th and Dodge and is happy to be back, serving the community from his childhood for over 10 years. As a dentist, his ultimate goal is to serve the community and provide a comfortable dental experience, and he is excited for every opportunity he gets to do so.
Dr. Belling attended Mount Marty College, where he finished his bachelor's degree in biology and chemistry, before graduating with his dental degree from the Creighton University School of Dentistry in 2010. To this day, he attends various courses and lectures held by the Spear Study Club on a weekly and monthly basis in order to ensure that he is providing his patients with the most up-to-date dental care that modern techniques and technology can provide. Dr. Belling has achieved Fellowship and Mastership in the Academy of General Dentistry and served as a Creighton Faculty member for 11 years in the Oral Surgery Department.
Dr. Belling and his wife, Kelly, have one son, William, and one daughter, Molly. When he is not hard at work, he likes to spend his time with his family, exercising or cheering on the Nebraksa Cornhuskers!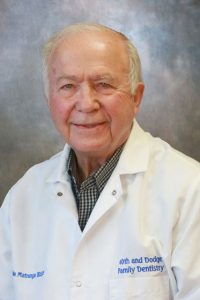 Luke Matranga, DDS, MS
Board Certified Dentist
Dr. Luke Matranga has been providing exceptional dental care to patients from the Omaha area since 1988. He completed his Doctor of Dental Surgery degree at Marquette University before pursuing a two-year graduate program in general dentistry at the University of Texas at Houston, graduating with his Master of Science degree. Dr. Matranga believes in the value of education, and he makes a point to take advantage of continuing education opportunities with the American Board of General Dentistry every year.
Dr. Matranga is also a member of the following professional organizations:
The American Dental Association®
The Academy of General Dentistry
The National Association of Dental Assistants
The Nebraska Academy of General Dentistry
The American Dental Education Association
As a dentist, Dr. Matranga's goal is to always provide high-quality dental care to his patients. Him and his wife, Sam, have one daughter named Lisa and three grandchildren. When he's not working or spending time with his family, Dr. Matranga enjoys fox hunting and taking care of his horses and hounds.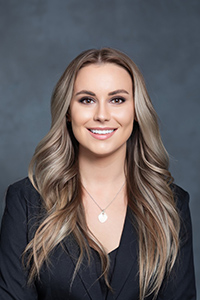 Elizabeth Neisendorf, DDS
Dr. Neisendorf was born and raised in California. After high school, her family moved to Texas where she earned her degree in psychology with a minor in biology from the University of Texas at San Antonio. After completing her undergraduate degree, she moved to Omaha for dental school and graduated from Creighton University with her Doctorate of Dental Surgery (DDS). Dr. Neisendorf strives to provide her patients with the care they need and the compassion they deserve. In her spare time, Dr. Neisendorf enjoys swimming, golfing, playing tennis and going to the gym with her fiancé, Ryan. She also loves playing with her two tuxedo cats, Louie and Lexie. Dr. Neisendorf looks forward to caring for you and your family here at 40th and Dodge Family Dentistry!